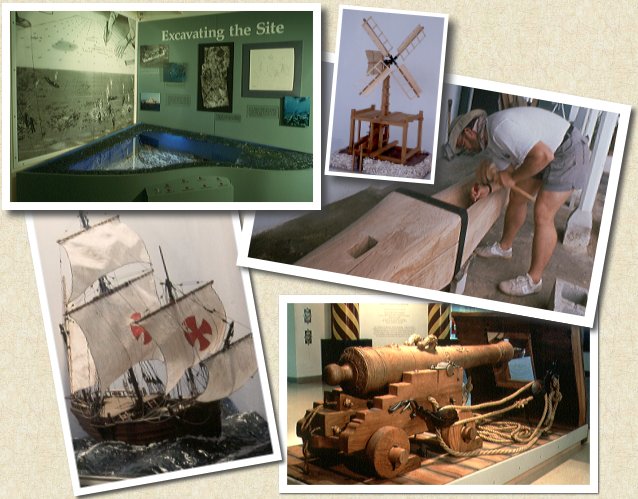 Clockwise: Molasses Reef Wreck diorama. Turks and Caicos salina windmill model. Finishing touches on bombardetta carriage.
La Salle bronze cannon in carriage
. Caravel model.
Dioramas, models, and reconstructions give artifacts life by recreating the context in which they were used. We research the artifacts, historical setting, and contruction materials, then design and execute the project.
---
Ships | Exploration | Discovery | Research | Our Mission
Headquarters | Exhibits | Turks and Caicos Museum | About Us | Our Network | Contributors | Underwater Links | Our Publications
Shipwreck Excavations | Columbus's Lost Ships | Archival Documents | Conservation | Ancient Techniques | Replicas
Experimental Archaeology